REPAIRS AND RESTORATION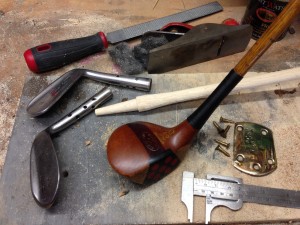 As a qualified Carpenter & Joiner I get great enjoyment from re-furbishing and repairing hickory clubs. If you have found an old wood club in desperate need of some TLC or you have an iron with a loose head or damaged grip, I have the experience and equipment to fix just about anything that you may come across. Whether it's for hickory play or display only I can provide you with an obligation free quote.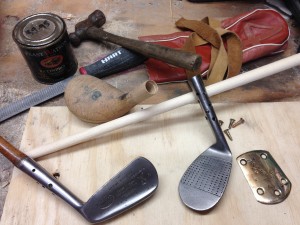 If you're not in Brisbane I'm happy to receive your clubs via AustPost or courier, repair them and ship them back to you. 
If you want to try DIY I'm more than happy to offer you advice to get the job done. Send me an email with photos and details of what you want to do and I will get back to you.